Börjesson Handskar is a small family business, and since we started to outsource production in other countries, we have had a close relationship with our suppliers. In some cases, the relationship has developed over decades and as a result they have a great understanding of our requirements. We view them as our partners and like to visit them every year. They are usually small companies like ours with very good experience. We have seen and know how the factories look and work and that has been the case over the years. A code of conduct based on ILO's standard, which we were early to use and of course we have ensured that national and international laws have been complied with, such as "REACH".
Now we have taken another step by joining Amfori BSCI, an international organisation that promotes fair and sustainable trade. Through them, we give the supply chain the opportunity to improve working conditions and to take responsibility for the environment and economy. We contribute to an improved standard of living and to the responsible use of natural resources. It makes it easier for both our suppliers and us. The supplier achieves the same standard to relay to all their customers and we get an internationally recognised standard.
We are a company that is very aware of what the world looks like today and that everyone must take responsibility for making a better future possible. We are continuously working to reduce our ecological "footprint", and this has meant, for example, that we already have:
Reduced our packaging material
Implemented reusing our packaging materials such as cartons and filling materials
An optimal filling rate on our containers
Coordinated transportation from our suppliers
"Slow Steaming" (slower speed) for boat transport
Started with a general environmental plan within our office to reduce electricity usage, waste and car transport
Our basic business concept is based on a holistic approach as we mostly use natural materials and with a sense of "Slow Fashion". Already in our product development we are careful about what materials we use and plan for the life of the product. We want our products to be with you for a long time and therefore we produce some of our articles using modern materials. These help to improve durability and to provide specific properties, such as water and wind resistance.
We are far from experts in sustainability be we are continuously working to improve. There is no alternative path to take today.
The pictures below shows a research project named Sail Against Plastic, that Börjesson has been sponsring, that are investigating microplastic in the the arctic water.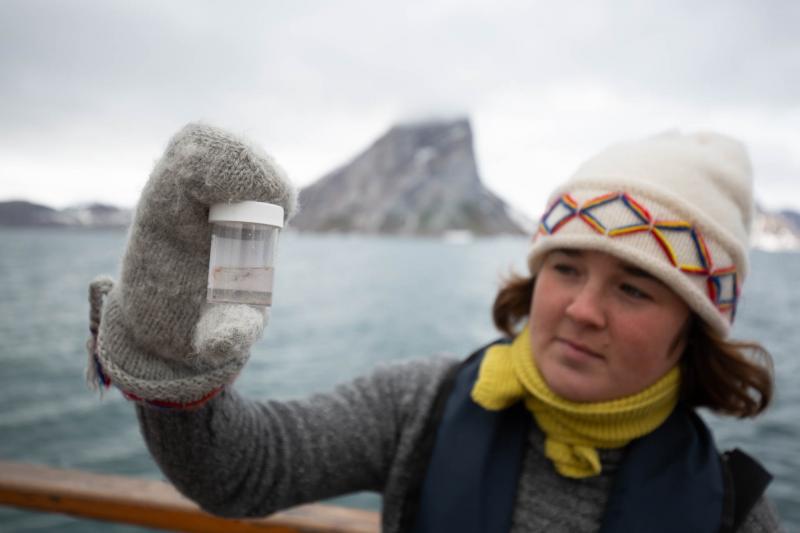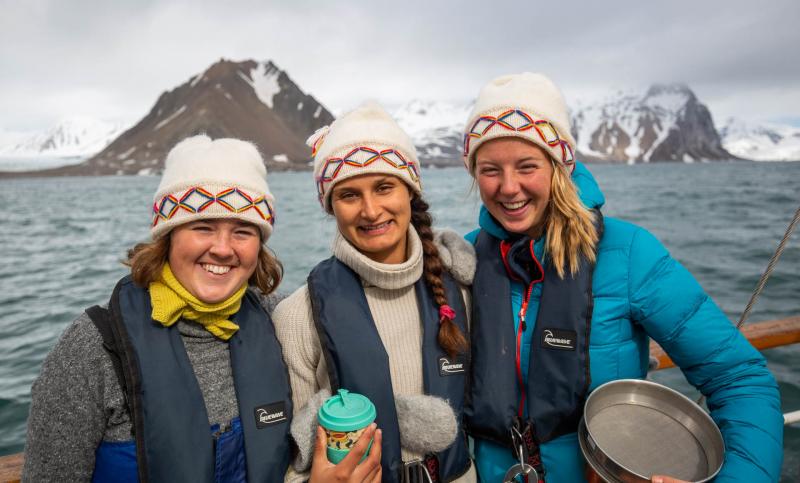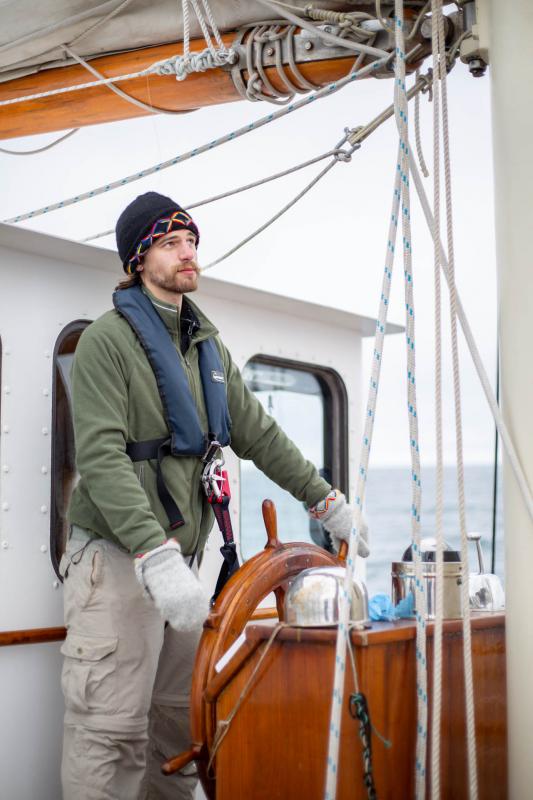 Sponsorship for the book Nature & Enviroment that is given to all primary school students in Trosa.